The consultation visit is where you will get to know our surgeons, staff, and practice philosophy. Your surgeon will assess your needs and create a custom treatment plan for you.
Amenities
A variety of anesthesia and sedation options
We offer financing to help pay for treatment
Comfortable and clean environment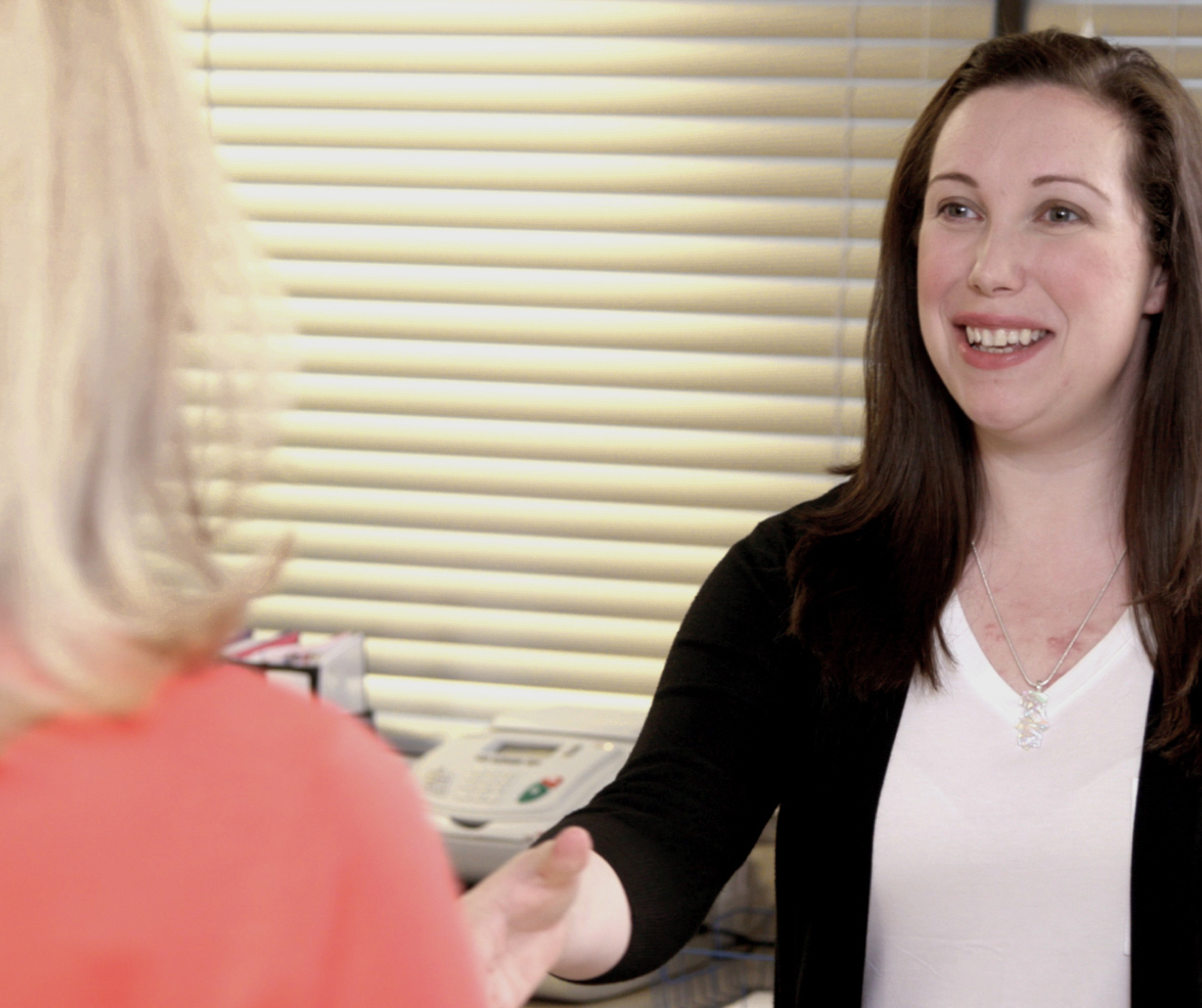 What to Bring
Please arrive a few minutes early to allow time to complete the medical/dental health questionnaire, the patient information form, and the financial information form, if you have not previously done so. Also, bring your dental insurance card for us to copy. If your general dentist has given you a written referral or X-rays, please remember to bring them to your appointment.
Here's a checklist of things to remember to bring with you to your first visit:
Referral slip from your dentist
Any applicable X-rays
List of current medications
Medical and/or insurance information
Driver's license or other government-issued ID
Parents of Minors
If you are under the age of 18, you must be accompanied by a parent or guardian to all appointments at our office.
We are always excited to meet new patients, and our goal is to make you feel as comfortable as possible. When you visit our offices for the first time, you can expect a warm welcome by our staff and a full oral exam by one of our experienced oral surgeons to diagnose your condition and discuss treatment options. You will also have diagnostic images taken on this day. You will then review the treatment plan with our insurance specialists and schedule any necessary surgical or follow-up visits.
Our offices are equipped with advanced 3D imaging technology that we use to diagnose conditions, monitor progress, and view bone and soft tissue structures from every angle.
Financial & Insurance Information
Please bring all medical and dental insurance cards with you when coming to our offices. Dental insurance is different from medical insurance. Many patients aren't familiar with the specifics of their dental insurance benefits. Your dental benefits are based on the agreement your employer negotiated with your insurance carrier. Please review the insurance benefits booklet provided by your employer to better understand the benefits they make available as part of your insurance coverage. The patient payment portion covered for procedures varies depending on the coverage provided by your employer.
An estimate of the amount covered by your insurance company will be provided at the time of your treatment, based on the information they provide to us. The estimate is never a guarantee of benefits or the amount that will be paid. We will file all insurance claims as a courtesy to our patients. This does not, however, transfer the responsibility of your financial obligation to the insurance company. If the amount paid by the insurance company is less than or greater than the estimate, then you will be billed the difference or issued a credit on the account in the event of an overpayment. We accept these payment methods:
Visa®
Mastercard®
Discover®
American Express®
CareCredit®
Cash
Check
Debit Card
Insurance
Cancellation Policy
Kindly provide at least 24 hours' notice for an appointment that needs to be rescheduled. Appointments canceled in less than 24 hours may be subject to a cancellation charge.
Find out why our practice is the preferred oral surgery provider in Central Connecticut.